Maria Esther de Capovilla
Yaxlich has just read that Maria Esther de Capovilla has died. She was the oldest woman in the world. The BBC website report says "Relatives say Capovilla was in good health and her death was a shock". She was 116. Yaxlich would have thought that her waking up each morning was more of a shock.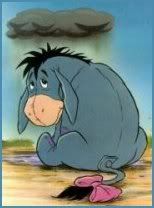 Despite Yaxlich being unaware of Maria Esther de Capovilla until a few hours ago, she has left him with a lasting legacy. According to her family the secret of her long life was drinking donkey milk.

Yaxlich would like to say thank you to Maria Esther de Capovilla, wherever you may be. You might not have met Yaxlich but he will always remember you fondly for your gift of donkey knowledge. Thanks to you, Yaxlich now knows that donkeys make milk.

He would also like to apologise to his old work colleague Martin Flowers for getting him the sack. He now realises that the woman in the video you emailed him was milking the donkey. He hopes that your criminal record did not prevent you from finding future employment.