An Open Letter
Dear Sir,

Yaxlich thanks you for your recent communications. It is a joy to turn on the computer in the morning and see that you've been thinking about him a lot whilst he's been asleep. Yaxlich sometimes gets lonely so it's nice to know that you're always there for him.

However he feels that it is time to let you know a couple of things about him which might help you in your daily correspondence.


Although his "love missile" hasn't been out of the silo recently, he is fairly confident that it still works properly so your invitation to purchase erectile disfunction cures are a little unnecessary. Whilst he enjoys the humour you inject into these particular emails (he particularly enjoyed the recent euphemisms "pork sword", "love lance", "weeny wiener" and "one eyed trouser snake"), he feels it only fair to point out that he does not currently require these services. Should the situation change in the future, he will let you know.

On the subject of his winky, he isn't too sure he particularly requires any of the other products you have recently been suggesting. When he first received your mail titled "Yo Short Stack - You Need More Meat", he assumed it was a reference to his poorly stocked freezer. However after several months of emails offering additional length, girth and ejaculatory prowess, he would like to refer you to his previous statement.

Yaxlich is more than a little disappointed that despite his responses to the latest meme, you still insist on offering him a Rolex watch at least twice a day. Yaxlich doesn't wear a watch and, quite frankly, is upset that you've not been to read his blog this year. Fair's fair, you know.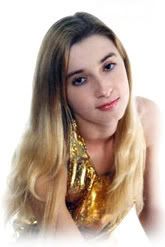 Equally although Natasha (19) looks very pretty and he is sure that she would make a most excellent wife, if you'd been reading his blog you would be aware that Yaxlich is not working at the moment so cannot afford to pay for her air fare to live in London with him. Although, of course, should he look after that large sum of money for your colleague, the Nigerian princess, this might change.

On the subject of money, Yaxlich appreciates the stock market tips. When he is in employment again, he will be sure to be in contact. Incidentally, can you speak with someone from the Fifth Third Bank? They seem to think Yaxlich has an account with them which he doesn't. If you could, that would be really nice.

So in closing, he thanks you for your continued correspondence and for the energy levels you put into this relationship. You must find it very hard to come up with something new to write every single day so this is why Yaxlich feels that now is a good time to point out his current requirements in order that you don't waste too much of your valuable time giving him suggestions for products that he does not need.

Yours faithfully,

Yaxlich Blogspot