Nobody Home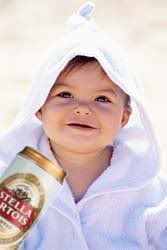 Tonight is Halloween. As far as Yaxlich is aware, it is a very big thing in America (where they also have the internet) and everyone celebrates it. Well everyone apart from Michael Myers although he probably has a good time too.

In England it seems that something has got lost in translation. Rather than being a cause for celebration and merriment, Halloween is seen as an excuse for the hoodie wearing yoof of England to perform something akin to a door-to-door protection racket. Yaxlich once had a stink bomb thrown through his letterbox because he refused to give money to some downy pubed oik.

He really wants to watch the Barcelona-Chelsea game on the television tonight. He thinks that he is going to have to spend the evening with all of the lights out underneath a duvet which he gaffer tapes to the back of the TV.